You may hold my hand a moment, but you hold my heart forever.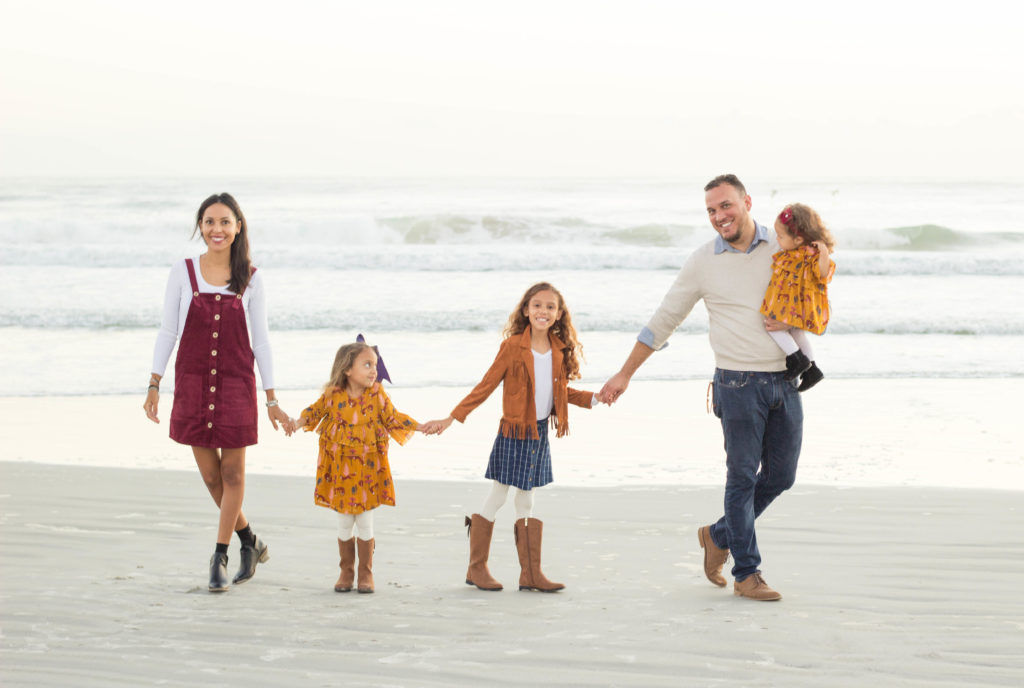 The Roldan Clan – they're my kind of people. Wake up before the break of dawn to see a sunrise? "Let's do it." Keep your cool and stay smiling while being attacked by sandflies? "Ahhhh!! We can do this!!" Yeah….so that happened. Florida never disappoints when it comes to unpredictable weather and we ended up with a warmer than normal morning. Turns out, the time we were out there (dawn) and the temperature (a very warm 70s) is the PERFECT time to meet the sandfly, also known as no-see-ums or biting midges.
I thought we only had to worry about the humidity or some random rain cloud. To my delight that morning, we had clear skies and humidity low enough that we wouldn't be dripping sweat. Let's just say, sandflies were not on any of our radars and we were not prepared. But when this family makes the effort to get to the beach before the sun rises – turning back is not an option. [insert high-five here] Despite our circumstances, we got some adorable images and we survived to tell the tale, along with our diseased-looking legs that had over 100's (literally, HUNDREDS!!!) of itchy bites on them.
Floridians: waging the war against humidity, rain AND sandflies – all to get a good family picture. The Roldans are one group of Floridians I proudly stand by.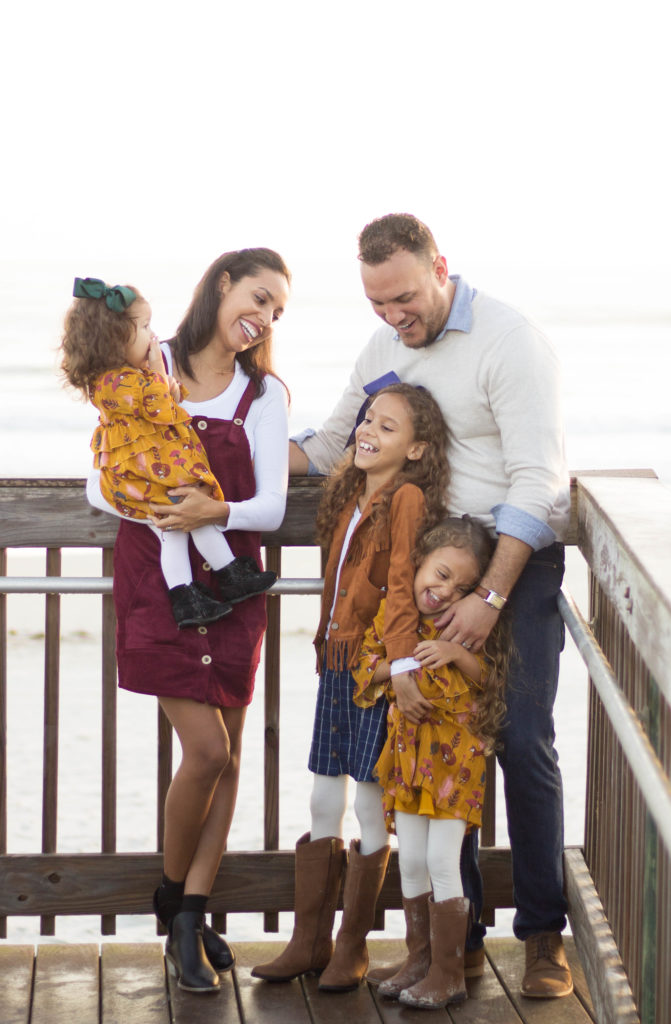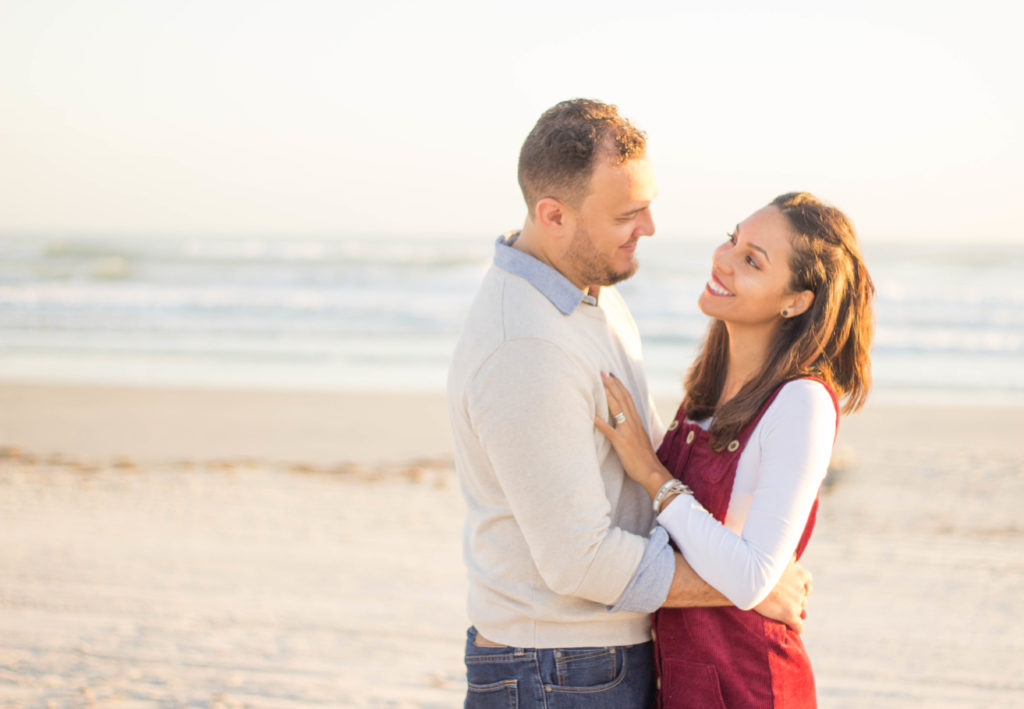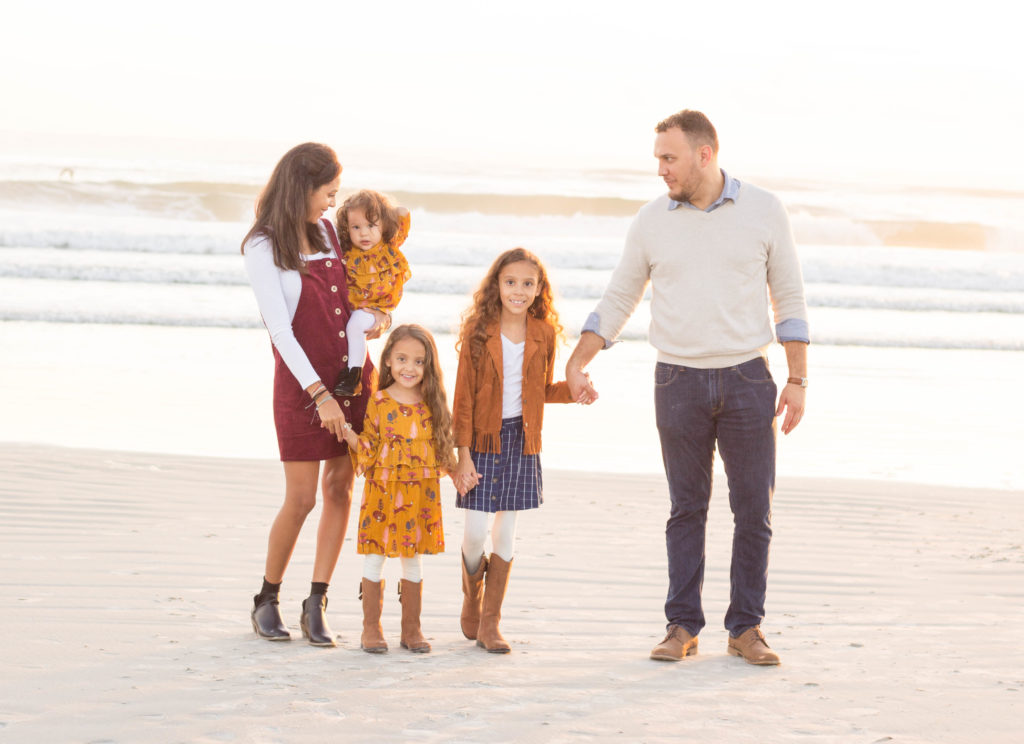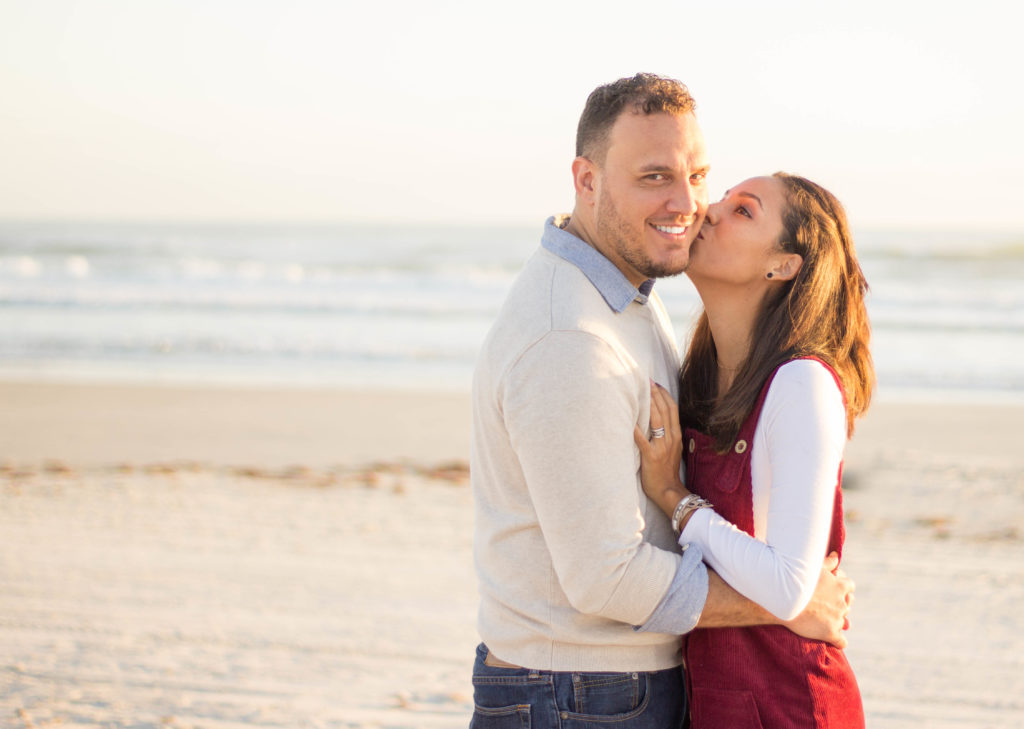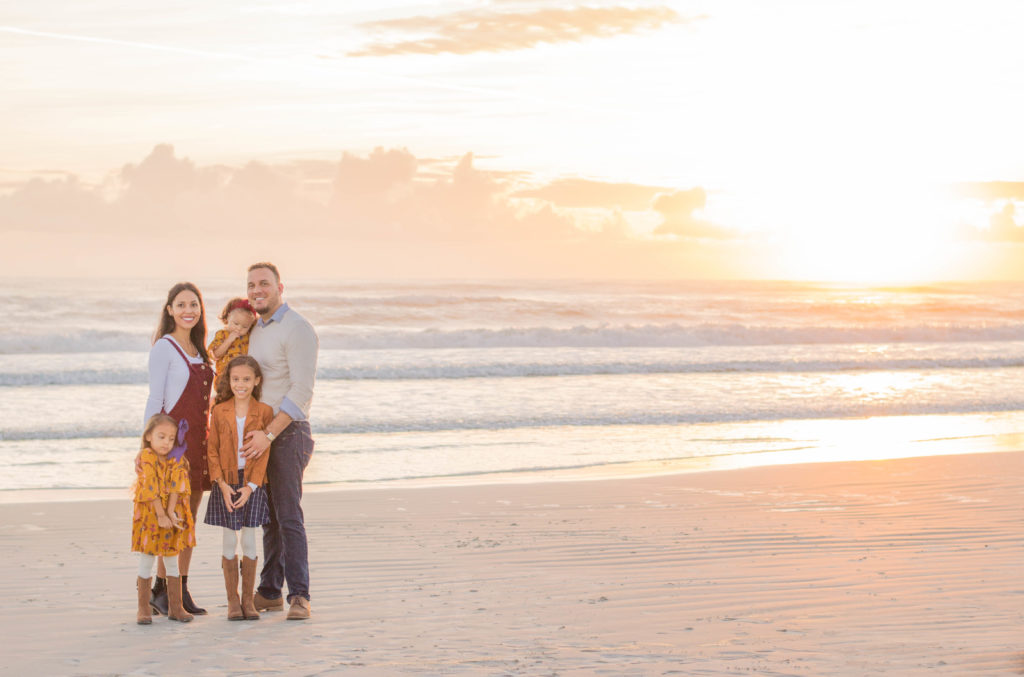 So what happened after these beautiful pictures? How did you cope with the hundreds of bites on your legs? The winning potion was Cortizone-10. And that same day as the attack, I hopped on Amazon to order multiple bottles of BUG SOOTHER spray because #NEVERAGAIN. Highly recommend this spray, it's made with essential oils, smells amazing and works! Sandflies, bite on something your own undetectable-seeing-size!